FRIM på Fylkingen #42: LabField + Mopcut


15.12.2022, 20:00
Fylkingen
Torkel Knutssonsgatan 2, 118 25 Stockholm

dörrar öppnas 19:30, konsert 20:00.

LabField:
Ingar Zach - percussion and electronics
Giuseppe Ielasi - guitar and electronics
David Stackenäs - guitar and electronics

Mopcut:
Audrey Chen - vocals, analog electronics
Julien Desprez - guitar
Lukas König - drums, synth




The last FRIM på Fylkingen concert is upon us and it is a delicious treat for your ears. Mopcut and Labfield are composed of musicians with a deep understanding of how to form symbiotic relationships with electronic and acoustic sounds. Visceral at moments and poignantly simple and deliberate at others, each trio will present their own language that is moving electro-acoustic improvisation up and beyond the usual vantage points.

LabField is Ingar Zach (NO), David Stackenäs and Giuseppe Ielasi (IT). Zach and Stackenäs met in 1996 and have been playing in different projects since 1998.

In 2008 they started LabField with their first release Fishforms at Bottrop-Boy. Next release was Collab at Hubro with guest singer Mariam Wallentin. In 2015 Bucket of Songs (also with Wallentin singing on a few tracks) was edited, also by norwegian label Hubro. Ielasi has mixed, edited and mastered the two latter albums and was in the end so involved that we decided to invite him to join the band. Next album with present LabField as a trio.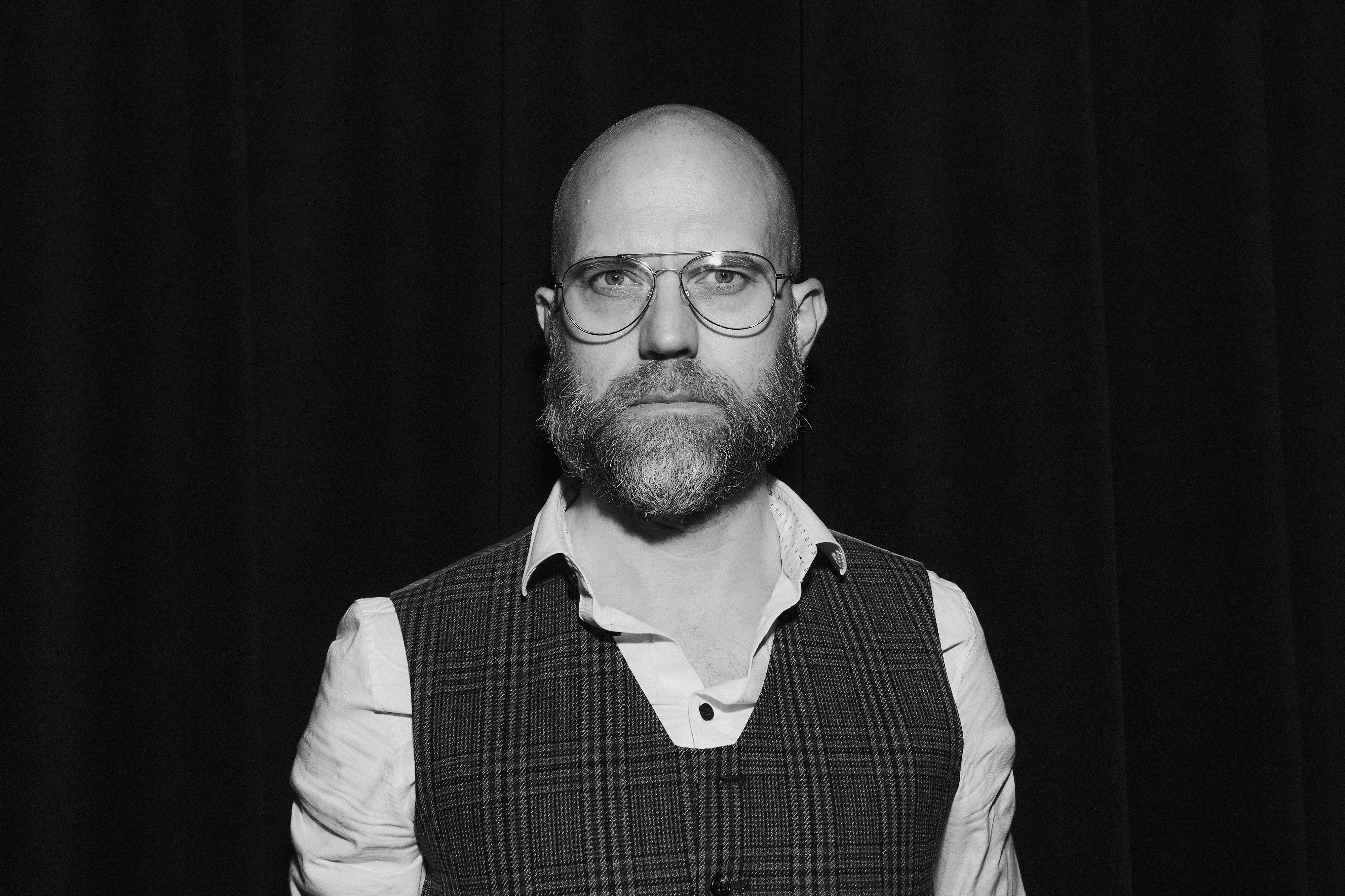 MOPCUT is a medium-length noise-style that covers the head and ears with a vertical bang and a horizontal wave. It's a popular style for all ages, genders and generations.The soundscape should be trimmed evenly all around the circumference so that the noise at the front reaches the inner eye while the waves on the sides cover (or almost fully cover) the ears. The beats at the back maintain the same length as the samples at the front and sides. Once the overall sound is achieved, trimming is used to achieve minimalism or maximalism, depending. Improvisation, noise and electronic beats work well as backgrounds for the MOPCUT. Electronic appliances and devices may be used to give the MOPCUT a bit more volume, but effects may lead to standing up instead of hanging low.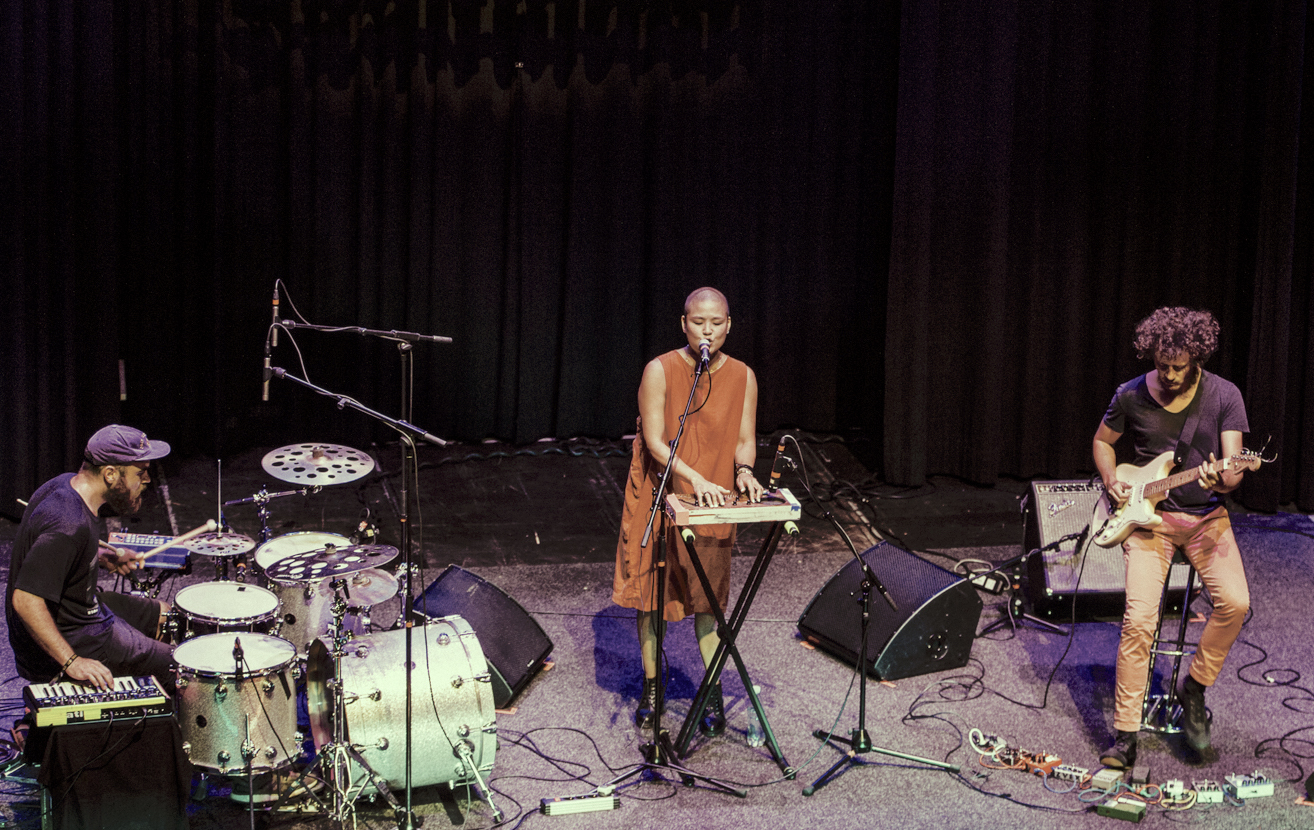 MOPCUT is:
Lukas König
Audrey Chen
and Julien Desprez

Their objective is a construct of noise and sounds that completely envelopes the listeners and has an equally as intensive impact on the ears as on the inner eye – that's how Audrey Chen, Julien Desprez, and Lukas König describe their trio project MOPCUT, which celebrated its premiere at donaufestival Krems (AUT) in 2018. Their improvisation abilities transcend all genre borders. Lukas König utilises his drums, synthesizer, and voice; Julien Desprez plays electric guitar; and Audrey Chen overlays the sounds from her analogue synthesizers with ecstatic extemporised vocals.
Kontakt
If you want to be in the calendar, please write to:
frimcalendar@gmail.com


booking requests & general enquiries:


frim@frim-stockholm.se