FRIM på Fylkingen #46
04.05.23
Qarin Wikstöm/
Nina DeHeney duo
+
Lisen Rylander Löve/Karin Johansson duo



FRIM@Fylkingen ställer in strålkastaren mot vår västra systerstad Göteborg och bjuder in två spännande duos.
Dörrarna öppnar kl 19.30
Konsertstart: 20.00
100/80kr (Medlem)

Karin Johansson - piano, preparerat piano
Lisen Rylander Löve - tenorsax, röst, live-elektronik

Två mångsidiga musiker i ett spännande samarbete. De skapar musik som rör sig i olika riktningar där de akustiska ljuden möter de elektroniskt bearbetade ljuden. Både Lisen och Karin hörs i en mängd olika konstellationer och sammanhang och inom ett brett spektrum av improvisationsmusik, jazz och experimentell musik etc. Deras debutalbum ARTER som släpptes 2020 på vinyl, cd och digitalt fick ett fantastiskt mottagande, både nationellt och internationellt

Nina de Heney - kontrabas
Qarin Wikström - vokal, live-elektronikär

båda hyllade profiler på de skandinaviska experimentella musikscenen. De Heney, välkänd för sina soloframträdanden och hennes samarbete med pianisten Lisa Ullén, Wikström verksam imånga samarbeten, bland annat trion Shitney, och hennes soloprojekt Q. De Heney och Wikström startade sitt samarbete för 3 år sedan, och de upplevde att deras samspel var både känsligt och direkt. Båda har en kompromisslös musikalitet, djupa personliga uttryck, och har tillsammans utvecklat ett oerhört känsligt samspel.

foto Wikström/DeHeney: Andreas Omvik
foto Johansson/Rylander: Donovan von Martens


FRIM på Fylkingen #45
13.04.23
Hej Johannes
Caktus
Rudi Mahall/Olaf Rupp/Kasper Tom
100/80 Kr (Medlem)
19.30 doors
20.00 concert
Caktus:
Maria Dybbroe – alto saxophone
Zeki Jindyl– alto saxophone
Thorbjørn Kaas – cello, bass
Frederik Hagner – bass
Tobias Andreassen – drums
Rudi Mahall/Olaf Rupp/Kasper Tom
Rudi Mahall – clarinet, bass clarinet
Olaf Rupp – electric guitar
Kasper Tom - drums
Hej Johannes
Johannes Gammelgaard Lauritsen - tenor sax and recorder
Johannes Berg - drums, walkie talkies
Our next installment of FRIM på Fylkingen will give a special spotlight to the Danish experimental jazz scene. Caktus, a double trio of sorts from Aarhus (they're composed of two saxes, two bases and drums) express lyrical, through-composed magic with sparkling interactions. They will be supporting a new record that will be released this May on Barefoot Records. The legendary Rudi Mahall, Olaf Rupp and Kasper Tom join forces to bring a seasoned trio of depth to Stockholm. We highly recommend their record from 2019 also on Barefoot Records. Hej Johannes, an Aarhus/Stockholm duo, composed of saxophonist Johannes Gammelgaard Lauritsen and drummer Johannes Berg offer lush and saturated melodies that breathe deeply between the two musicians. This is a FRIM night not to be missed!

Caktus
Under the Sun: One "of Denmark's most interesting late summer album releases" (...) "Pleasantly breathtaking and gloriously unruly compositions" (...) "The double basses saunter heavily and squirm dissonantly at the same time. And the saxophones alternate between following each other, finger-intertwining and harmonious, to screamingly running away from each other." (Louise Rosengreen, Information, 11/9-20)

Caktus' music is between the fragile and the strong - the beautiful and the violent - chamber music and grooves. It is the acoustic sound that is in focus, and the desire to experiment and improvise in and out of what are otherwise tight compositions. Caktus is close to being a double trio, with two basses and two saxes, and with this harmony and mirroring it is obvious that themes are also mirrored, turned, twisted and challenged. The group was formed in Aarhus in 2017, and since then has played more than 40 concerts around the Nordic region. The debut release 'Under the Sun' got many praises along the way, including a Steppeulv's nomination as 'Composer of the Year', a nomination for 'Album of the Year' at the Danish Music Awards Jazz 2021, and a place on both Passive/Aggressive's and Dagbladet Information's annual list of the 20 best Danish releases in 2020. Now they are ready with a new release. In May 2023 their second album 'Flickering' will be released on Barefoot Records.
___

Rudi Mahall is a legendary figure on the international jazz/avantgarde scene. As a member of Schlippenbach's Globe Unity Orchestra, Monk's Casino and Die Enttäusshung he has gained a reputation as one the great European improvisors and a unique communicator on the bass clarinet.

Olaf Rupp plays the guitar like no one else. His very personal style of playing mixing complex extended techniques with a strong melodic sense and his great command of the guitar, makes him a strong musical voice and a perfect partner to Mahall.

Over the past decade, Kasper Tom has made his name on the European improv- and advantgarde-scene. Kasper's playing draws inspiration from modern music, but is also imbued with a great deal of tradition and a unique sense of melody and flow.

The three improvisers join forces on the Barefoot Records release "Rudi Mahall Olaf Rupp Kasper Tom"
___

Hej Johannes
Debut album of the Danish improv duo that has existed since 2014. Consisting of shorter pieces and featuring both free improvisations and melodies by the two group members, the album gives a varied and nuanced impression of the duo's musical vision.

FRIM på Fylkingen #44 09.03.23
Julia Strzalek/Cornelia Nilsson
Playon Crayon
Shakeeb Abu Hamdan

100/80 Kr (Medlem)
19.30 doors
20.00 concert

Playon Crayon
Susana Santos Silva, trumpet
David Stackenäs, guitar
Elsa Bergman, double bass
Matilda Rolfsson, drums

Julia Strzalek, alto saxophone
Cornelia Nilsson, drums

Shakeeb Abu Hamdan, percussion and electronics


FRIM is proud to present a night featuring two album releases from Playon Crayon and the Strzalek/Nilsson duo, respectively, and a special solo percussion and electronics performance by Shakeeb Abu Hamdan. Playon Crayon is the brainchild of Elsa Bergman and features her unique approach to graphic scores that are crafted for each member of the ensemble—an ensemble, to note, of artists that boast unique and colorful languages within the free improvised community. Their new record will be available at the show, so I highly recommend picking up a fresh, new copy!
FRIM is also releasing a new record by the boisterous new duo composed of Julia Strzalek on alto saxophone and Cornelia Nilsson on drums. Melodies abound between them. They craft a wave of synchronicities that highlight their compositional tendencies and mastery of their instruments.
Shakeeb Abu Hamdan is a polymath with a refreshing take on solo percussion. He creates vibrant but patient developments of textural worlds that expose his deft approach to amplified and processed percussion. We highly recommend grabbing a copy or two of his records as well, to round out the night of physical releases.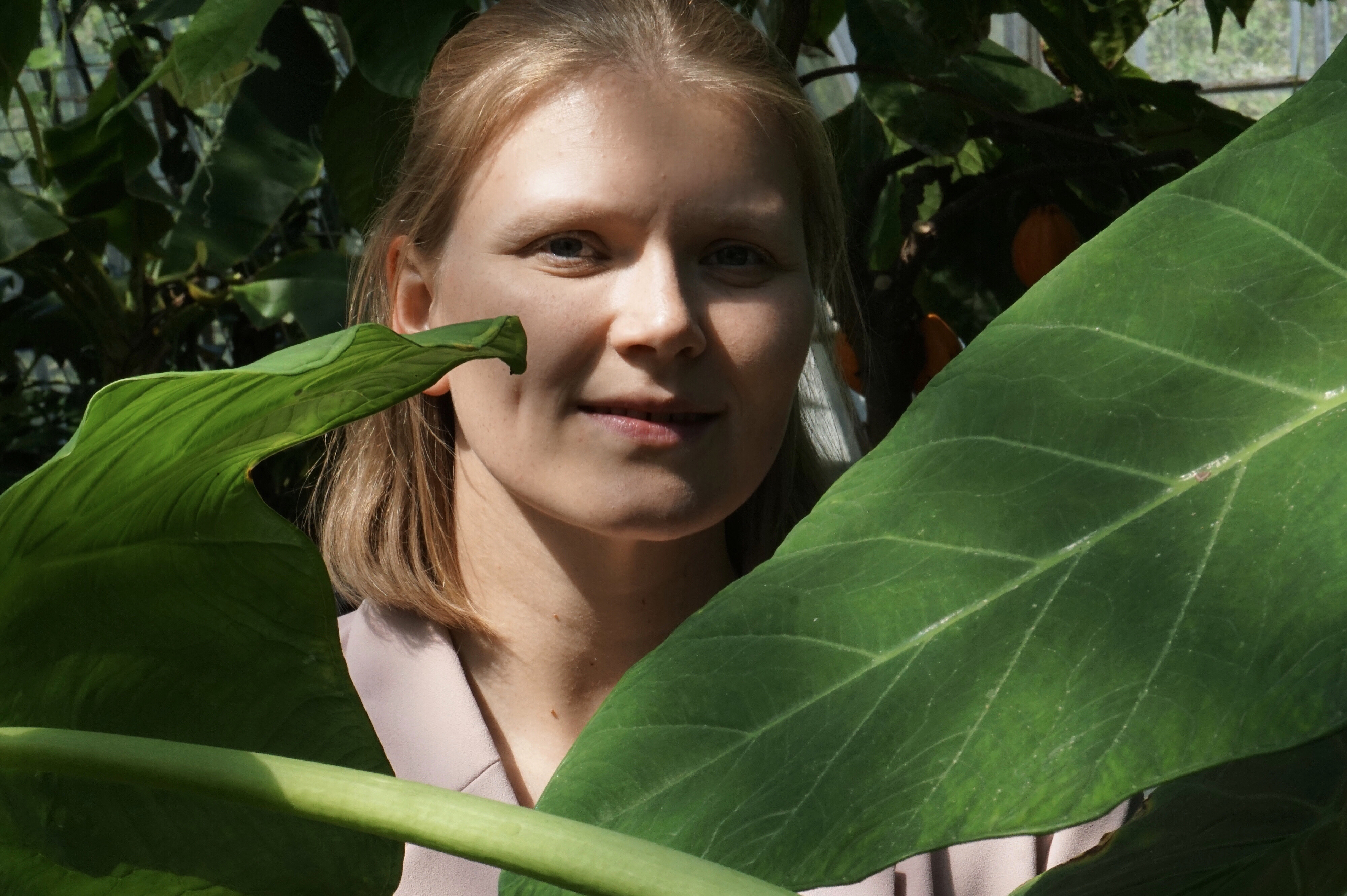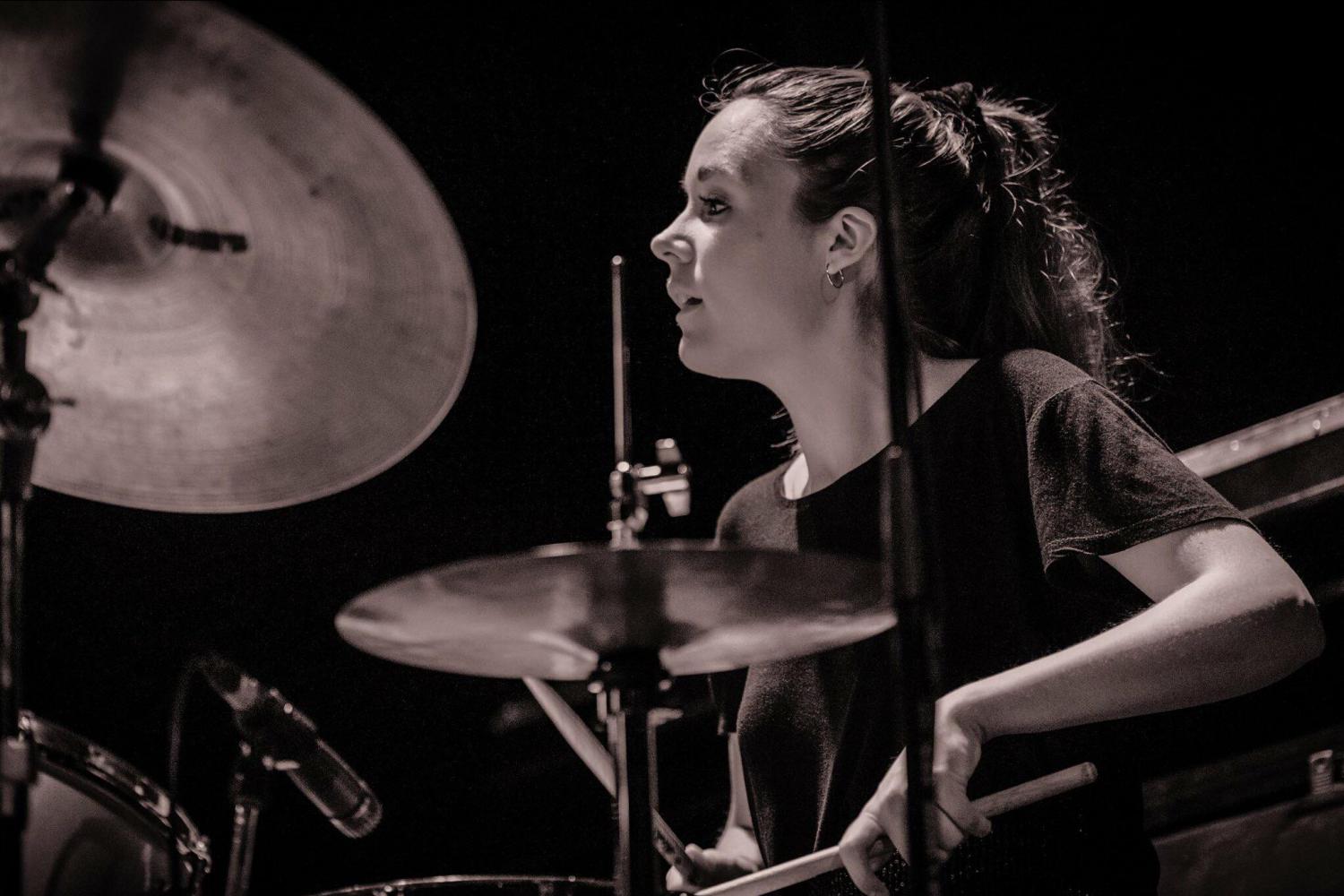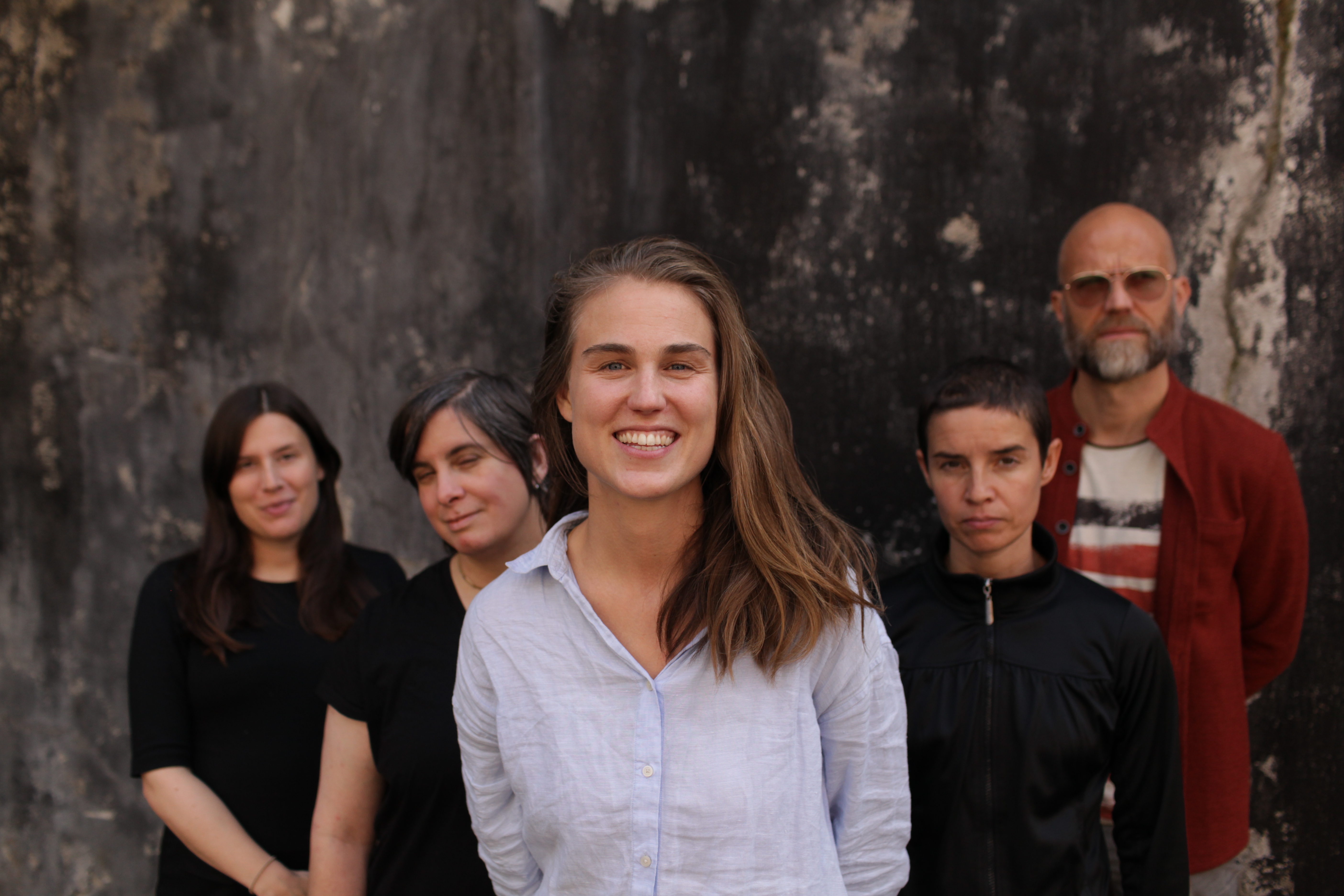 FRIM på Källarbyn #43: Kasper Agnas + Margaux Oswald Collateral Damage + Peachfuzz
KASPER AGNAS SOLO

Kasper Agnas - guitar
***Release concert for "Grain Live" on FRIM Records***

MARGAUX OSWALD COLLATERAL DAMAGE

Margaux Oswald - piano

Simon Forchhammer - drums

Niklas Fite - guitar

Hein Westgaard - guitar

Rafal Rózalski - double bass

Uldis Vītols - double bass

Aurelijus Užameckis - double bass

PEACHFUZZ
João Almeida - trumpet
João Lopes Pereira - drums
Norberto Lobo - guitar

Källarbyn
Stora Nygatan 31
111 27 Stockholm

Tickets: 100/80 kr
Doors: 19:30
Music: 20:00
KASPER AGNAS SOLO (SE)

During the recent years, guitarist Kasper Agnas has been a hot name on the Swedish jazz scene. He has collaborated with musicians such as Julia Strzalek, David Stackenäs and Joakim Milder. As a member of the quartet Agnas Bros, he has received great recognition throughout Europe. In 2017, he was awarded the first prize in the guitar soloist competition at Montreux Jazz Festival. Since 2018, Agnas has been delving into a new kind of expression. A place where the timbre gets time to rest. During these years, the album "Grain" was created and released on the Haphazard Music label in January 2021. On February 17th 2023, the live version "Grain Live" will be released on FRIM Records.


MARGAUX OSWALD COLLATERAL DAMAGE (EUR)

Margaux Oswald Collateral Damage is an inter-European congregation creating spontaneous, multilayered music. The constellation could be described as unorthodox: A Swiss pianist, a Danish drummer, two guitarists, one Swedish and one Norwegian, three double bassists; one Polish, one Latvian and one Lithuanian. The diversity of languages mirrors the richness and multiplicity of musical perspectives inherent in this improvised chamber ensemble.



PEACHFUZZ (PT)

"As PEACHFUZZ, guitar experimentalist Norberto Lobo, trumpeter João Almeida and drummer João Lopes Pereira find a fine balance between free jazz energy and psychedelic drift. "Peaches Brew" kicks off with Almeida's bright, brassy trumpet cutting across Pereira's simmering snare and hi-hat while Lobo, playing through an octave pedal, carves out spry and chunky bass licks. Lobo drops out to give Almeida and Pereira some duo action, before returning with woozy ring modulator tones that provide a cyborg counterpoint to the trumpeter's well spaced phrases. On "Peachhikers Guide To The Galaxy", Pereira plays a more textural role, placing shaker bells and dampened drums under Almeida's breath tones and pinched squawks while Lobo plays moonshot slide licks over a shimmering loop." Stewart Smith, The Wire Magazine.



Kontakt
If you want to be in the calendar, please write to:
frimcalendar@gmail.com


booking requests & general enquiries:


frim@frim-stockholm.se